Preparing for Surgery
How to Prepare and What to Expect
Before Your Surgery
Follow your doctor's presurgery guidelines, which may include instructions for diet, medicines, and/or bowel preparation. Talk with your doctor about the medications you are taking — you may need to stop taking them within a certain timeframe.

On the day before your surgery, eat a light dinner and do not eat or drink after midnight. Do not smoke after midnight. Please shower and wash prior to surgery.
To increase your chances for a successful procedure, there are steps you can follow days before you arrive at UMC. Please make sure you follow these general instructions in addition to those from your physician. We look forward to helping you.
Preregistering Before Your Surgery
Surgery preregistration will be conducted via telephone.
Please contact UMC's Authorization Department at 702-383-2001 for assistance.
72 HOURS BEFORE YOUR PROCEDURE
You have been instructed by your doctor to preregister at UMC. Plan on preregistering at least three days prior to your procedure. Preregistration can be done at Admitting just inside the UMC Main Entrance located on Shadow Lane and Charleston Blvd., open Monday through Friday from 8:30 a.m. to 4:30 p.m. The pre-admission process should take approximately two hours to complete, depending on the complexity of your physician's orders. Expect to sign admission forms, discuss your health history with a pre-assessment nurse, and complete preoperative testing.
It is important for you to preregister in order to facilitate your care on the day of surgery. This also gives us the opportunity to evaluate your lab and X-ray results prior to your procedure.
24 HOURS BEFORE YOUR PROCEDURE
Do not eat or drink after midnight unless instructed otherwise.

This includes chewing gum, coffee, mints, ice chips and water. Undigested food/liquids in the stomach may cause complications and your surgery could be postponed or canceled.

Please bring a list of all medications you have been on in the last month, including prescriptions and over-the-counter medications, vitamins, herbs, and diet pills. You should have discussed with your physician and surgeon which medications, if any, should be taken on the morning of surgery with a small sip of water.
Refrain from smoking and use of tobacco products, illicit drugs or drinking alcohol.
Pediatric Patients: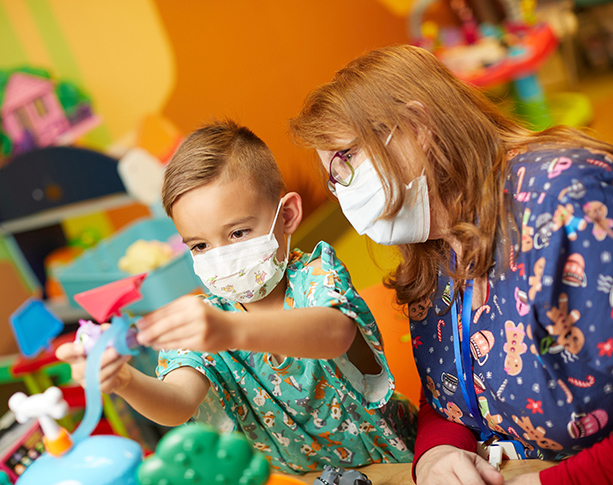 Please bring a diaper bag, bottle, sippy cup, or pacifier to comfort your child in recovery. Feel free to bring your child's blanket or favorite toy for added reassurance.
The pre-assessment nurse will call you prior to surgery to get your medical history and to help answer any questions you may have.
If the patient is of driving age, they MUST arrange for an adult to accompany them on the day of surgery to drive them home. We do not allow post-operative patients to travel home unaccompanied by bus or cab.


DAY OF SURGERY
Follow all instructions provided by your physician and pre-assessment nurse.
Do not eat or drink prior to surgery.
Report to Ambulatory Surgery Center two hours before your surgery, unless stated otherwise by your doctor.
On the day of your surgery, you should arrive at the time designated by your physician to allow for admitting, preoperative preparation, and adjustments to the surgery schedule. Doors open at 5 a.m., Monday through Friday.
Parking is conveniently located near UMC's Main Entrance and near the Ambulatory Surgery Center. A parking permit is given during your preregistration.
Upon arrival, go to the reception desk and sign in with our staff. You may need to sign forms necessary to finalize the arrangements for your procedure and pay required insurance co-pays. A nurse will escort you to the preoperative patient care area where you may have a family member or friend remain with you.
Items to bring:

ID
Insurance card
Medications
Recent tests reports
Toiletries and other personal items required and reading or electronic materials for your convenience. Leave all valuables items at home, especially jewelry.
Plan to wear comfortable clothing.

Check in with admitting clerk. Once checked in, a nurse will call for you to review your charts, additional forms, temperature, blood pressure, and pulse. Once completed, different members of the surgical staff will check on your status and review additional information if required.

This translation is provided by Google Translate. University Medical Center of Southern Nevada makes no representations or warranties of any kind, whether express or implied, regarding the accuracy of the translation provided above.