Primary Care
Your Gateway to Nevada's Highest Level of Care
UMC's Primary Care locations serve as our community's gateway to Nevada's highest level of care. Providing primary care services for adults, UMC offers health care professionals who work closely alongside their patients to map out a journey to better health. Primary care providers manage all aspects of a patient's health care, focusing heavily on chronic disease management and preventive medicine. UMC encourages community members to establish relationships with trusted primary care providers who can coordinate their care with specialists, manage disease processes, and ensure that diagnostic screenings are conducted.
If you have questions or would like to schedule an appointment, please contact our office at 702-383-2273 (7 a.m. to 5:30 p.m. on weekdays).
UMC Aliante Primary Care Now Open!
With the introduction of the Aliante Quick Care and Primary Care, our friends and neighbors in the Aliante community now have access a valuable new resource to meet their health care needs.
Address: 5860 Losee Road, North Las Vegas, NV 89081
Hours: Weekdays from 7 a.m. to 6 p.m. (by appointment)
Schedule an Appointment: (702) 383-2273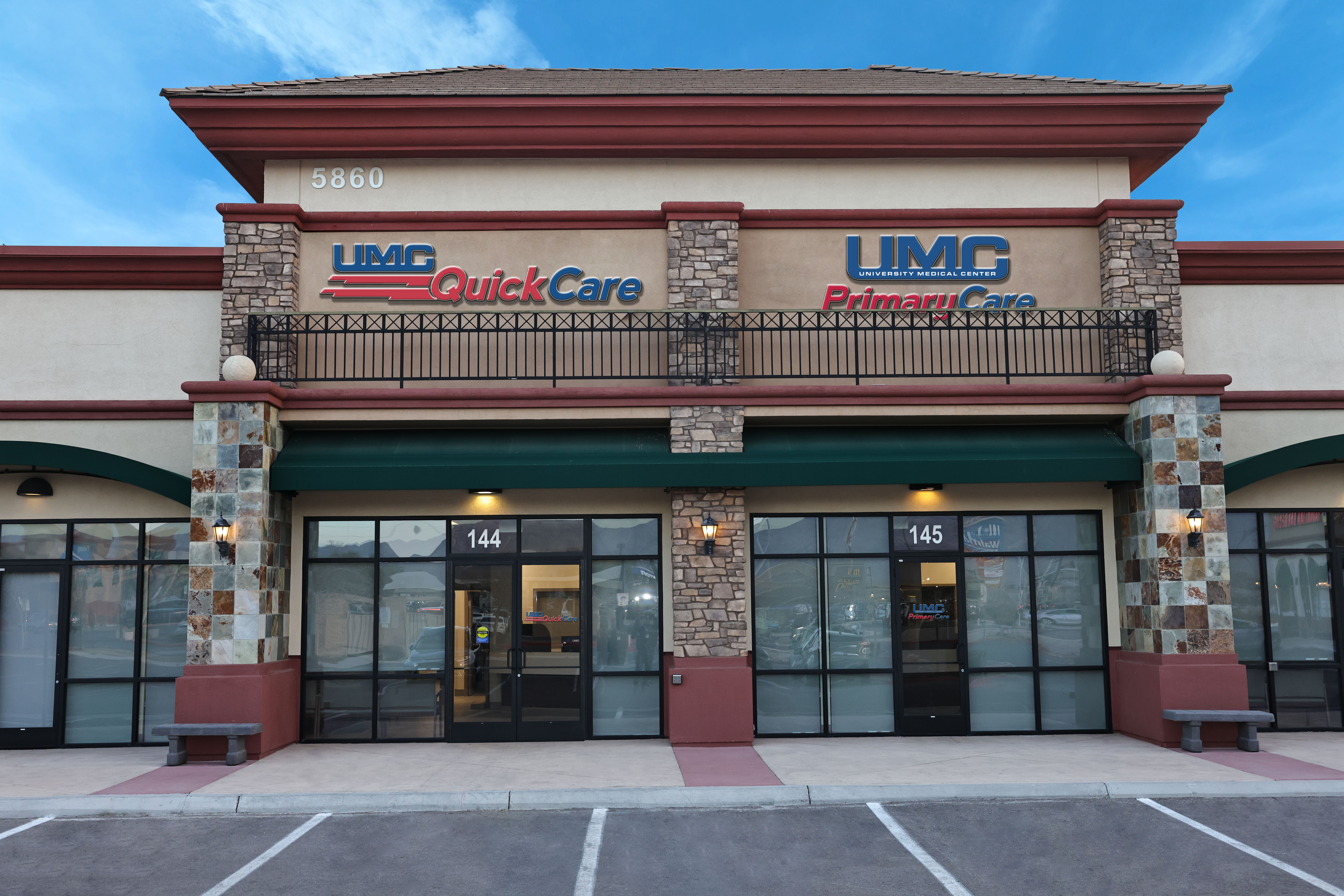 Directions to the Clinic

This translation is provided by Google Translate. University Medical Center of Southern Nevada makes no representations or warranties of any kind, whether express or implied, regarding the accuracy of the translation provided above.