CHEFS MARY SUE MILLIKEN AND CHEF SUSAN FENIGER
Chef Mary Sue Milliken is a James Beard and Julia Child Award-winning chef, cookbook author, activist, and media personality best known for her modern Mexican concept, Border Grill, which she runs with her business partner Susan Feniger, an iconic culinarian, co-chef/owner, and author. Susan has co-authored five cookbooks, starred on the Food Network's popular "Too Hot Tamales" series and competed on Bravo's "Top Chef Masters." Milliken is passionate about food policy and works with various nonprofits around the world to bring her expertise to help shape sustainable food systems. In 2018, Feniger and Milliken were named the recipients of the Julia Child Award and honored with the LA Times' Gold Award.
The duo are co-chefs/owners of Border Grill restaurants, trucks, and catering in Los Angeles and Las Vegas; BBQ Mexicana with three locations in Las Vegas including Mandalay Bay, Las Vegas Ballpark, and Allegiant Stadium; Pacha Mamas at Allegiant Stadium; plus Socalo, a California canteen and Mexican pub in Santa Monica.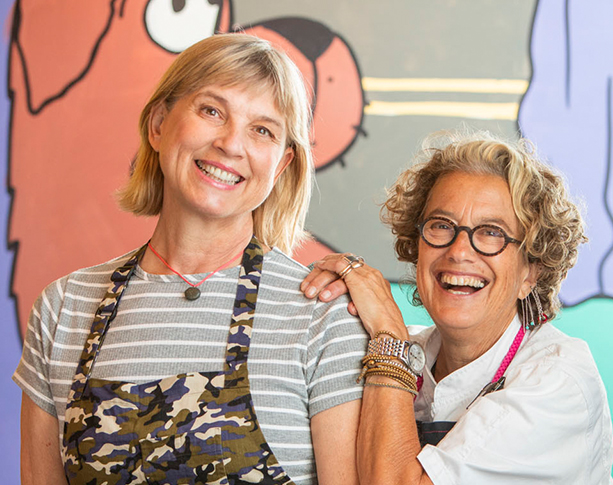 Chef Nicole Brisson
Chef Nicole Brisson is Executive Chef of Brezza, located Strip-side at the newest mega-resort and casino, Resorts World, in the heart of Las Vegas. Chef Nicole Brisson is at the helm of the kitchen, providing her signature authentic, yet modern coastal Italian cuisine to locals and visitors alike. A testament to her dedication to immaculate quality standards and leadership techniques, she partnered with highly esteemed restaurant operator Jason Rocheleau for this venture, and together they have assembled a pantheon of talent to join them, including some of the most acclaimed food & beverage industry professionals from across the country. On the heels of opening Brezza on June 24, 2021, Chef Brisson recently opened yet another concept, Bar Zazu, which debuted at the resort in December, 2021.
Over the years, Chef Brisson has won multiple accolades including Eater's 2021 "Restaurant of the Year," Food & Wine's "Best Steak in the US" award for CarneVino, Desert Companion's "Best Chef" award recipient, the National Restaurant Association's "Best New Restaurant" award, VEGAS INC.'s 40 under 40, Wine Spectator's coveted Award of Excellence, and she was nominated as a semifinalist for the 2020 James Beard Best Chef: Southwest Award. She has competed and appeared on several popular reality TV shows including "Chopped," "Late Night Chef Fight," Action Bronson's "MUNCHIES," "Beat Bobby Flay," among others.
CHEF BRUCE KALMAN
New Jersey native and SoulBelly Founder Chef Bruce Kalman launched his culinary career in his hometown of Paramus. "I started cooking at 13 in a local family-owned pizzeria, and I never looked back," he says. "I really enjoy it—beyond the food, it's about the energy of the kitchen, the camaraderie, the teamwork, it's awesome. Every day is a challenge."
Throughout his career, Kalman has gained recognition from James Beard, with a nomination for "Rising Star Chef," and has appeared on the Food Network to earn a "Chopped" championship title, Beat Bobby Flay in which he was victorious, as well as on Esquire Network to win "Knife Fight." Kalman was also a cheftestant on Bravo's "Top Chef," Season 15 filmed in Colorado, finishing in the top five. He has made appearances on shows such as Hallmark Channel's "Home & Family," CBS's "The Talk," Viceland's "Untitled Action Bronson Show" and "Last Call with Carson Daly," among many others.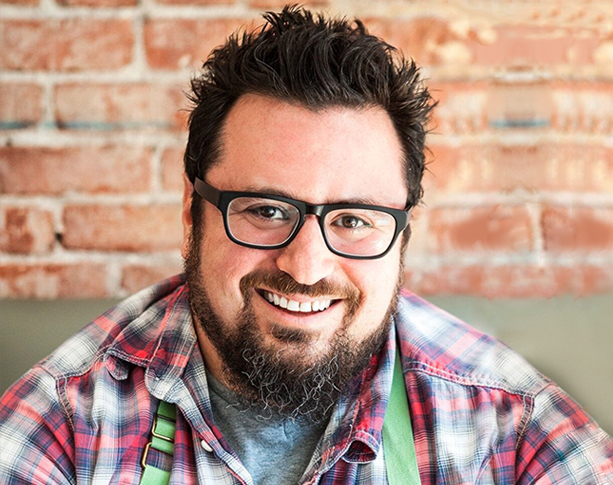 CHEF SARAH THOMPSON
Chef Sarah Thompson's family instilled a passion for food from an early age, which inspired her to pursue a career in the culinary arts. After graduating from the Culinary Institute of America in 2010, she worked in some of New York City's most notable restaurants including Michelin-starred Marea, Wylie Dufrense's Alder, and with Andrew Carmellini's NoHo Hospitality Group. In 2015, shortly after the restaurant's opening, renowned chef Daniela Soto-Innes recruited Thompson for the Cosme NYC team. There, with Soto-Innes' leadership and tutelage, she worked her way up to executive sous chef.
In 2020, Thompson joined Wynn Las Vegas as an executive chef, where she now helms the kitchen at Casa Playa, the resort's newest coastal Mexican eatery. Thompson's menu features authentic Mexican flavors with dishes ranging from fresh seafood and tacos to delicious large-format feasts.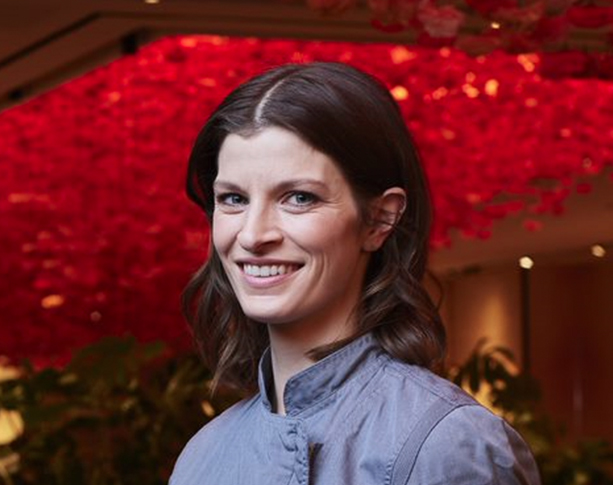 CHEF MIN KIM
From Seoul to Tokyo to Sydney and Macau, Chef Min Kim's career has spanned the globe, but began at home in Korea where his father ran a traditional Japanese restaurant. After attending college in Australia, he returned to Seoul and worked alongside his father for two years before moving to Tokyo to hone his skills at the Michelin two-starred Narisawa and the Michelin three-starred Ryugin. Kim's journey then brought him to Wynn Palace where he helmed Mizumi before leaving in early 2020 to lead the kitchen in Las Vegas.
Upon his arrival to Wynn Las Vegas, Kim has added an array of his signature items to the menu including cold chawanmushi and steamed Jidori egg-custard with grilled corn, snow peas and shiso flower; wild snapper sashimi usuzukuri with thinly sliced Japanese madai snapper, white soy and lime dressing, sesame seeds and konbu; and Yuzu and passionfruit souffle with vanilla ice cream, passionfruit jelly and elderflower.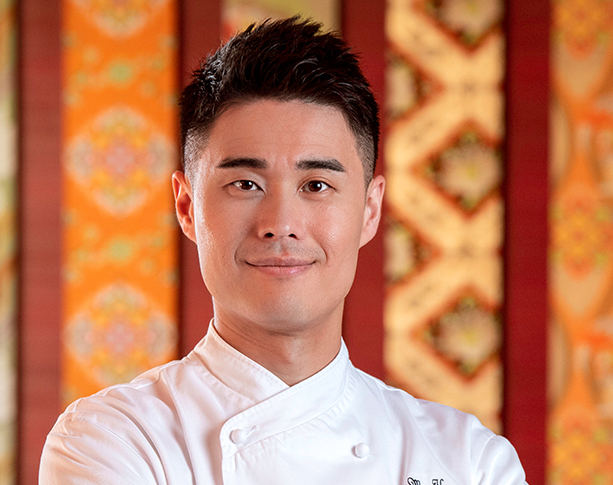 CHEF MARK LORUSSO
Chef Mark LoRusso began his career at Wynn Las Vegas in 2005 as part of the resort's opening team where he served as the executive chef of Tableau, Wynn's fine-dining breakfast, brunch and lunch restaurant. He would later go on to become executive chef of the former Botero in 2008 where he applied his passion for quality ingredients to the sophisticated steakhouse. During his time at Botero, he earned the coveted title of "Chef of the Year" by Nevada Public Radio.
In 2015, LoRusso went on to open Wynn's newest seafood restaurant Costa di Mare. As a result of his carefully curated menu, he was voted "Best Chef" by the Southern Nevada Hotel Concierge Association in 2016. In 2021, LoRusso became executive chef at Wynn's award-winning SW Steakhouse, where he introduced a focus on seasonal items and new daily Chef Specials.
Prior to Wynn, LoRusso spent seven years as the executive chef of Michael Mina's Aqua in Bellagio. Working alongside the chef and restaurateur for many years, LoRusso originally began working for Mina in San Francisco where he was a sous chef at Aqua.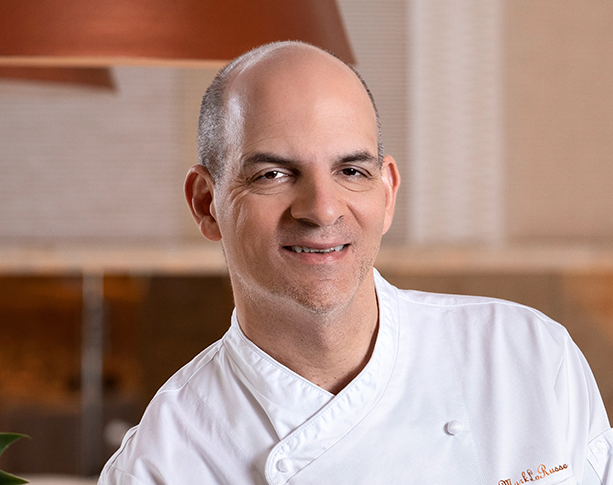 CHEF THEO SCHOENEGGER
Chef Theo Schoenegger joined Wynn Las Vegas as executive chef of Sinatra in 2007 as part of the restaurant's opening team. After 10 years in this role, he briefly left Wynn in 2017 before returning in 2019, once again leading the restaurant's culinary direction as executive chef.
After departing Wynn, Schoenegger went on to become the executive chef of Maria & Enzo's Ristorante and Enzo's Hideaway Tunnel Bar at Disney Springs in Orlando, Florida.
Prior to opening Sinatra in 2008, he spent five years as the executive chef of Patina located at Walt Disney Center in Los Angeles. Previously, he held the role of executive chef at Aquoria in Palm Beach, before reopening Rock Center Café in New York. Other career highlights include Aubergine Tantris in Munich, Germany as well as Palio and San Domenico in New York.
Growing up in the town of San Candio, Italy, just near the border of Austria, Schoenegger's love for cooking began as a child. Inspired by the time he spent with is mother in the kitchen creating authentic Italian dishes, he went on to attend culinary school in Merano, Italy at the age of 18. It was in 1986 that he decided to move to the U.S. and begin his career in the states.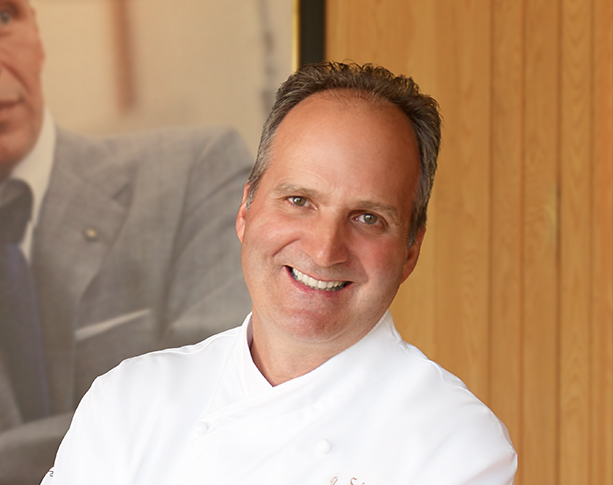 CHEF YIP CHEUNG
Possessing more than 30 years of experience in the culinary industry, Yip Cheung assumed the role of Executive Chef at the Talon Club inside The Cosmopolitan of Las Vegas in 2016, followed by his dual-Executive Chef role at Red Plate, The Cosmopolitan's original-concept, authentic Cantonese restaurant, upon its opening in 2018. Within his current role, Cheung oversees the daily preparation and execution of authentic Chinese cuisine catering to the resort guests and its high-end Far East gaming clientele.
Cheung started his culinary career at just 19 years old, working his way up as an apprentice in Hong Kong. Prior to joining The Cosmopolitan, Cheung immigrated to the United States where he managed a family restaurant in Oklahoma before relocating to Las Vegas for the opening of The Mansion at MGM Grand. He spent 17 years working under Iron Chef Hui where he honed is on his culinary skills, techniques and overall operational management at a high-end culinary establishment, and to follow, earned the title of Executive Sous Chef of The Mansion.
A master of his craft, Chef Cheung has cultivated an innovative menu at Red Plate, joining traditional Chinese technique and preparations to present an authentic Cantonese menu with hints of modern inspiration. Signature dishes include Caviar Topped Egg White Fried Rice and Sautéed Milky Bird Nest with Truffle. Additional guest favorites include Basil Black Bean Chicken, Crispy Lobster Balls, Mosek Braised Pork Rib and more.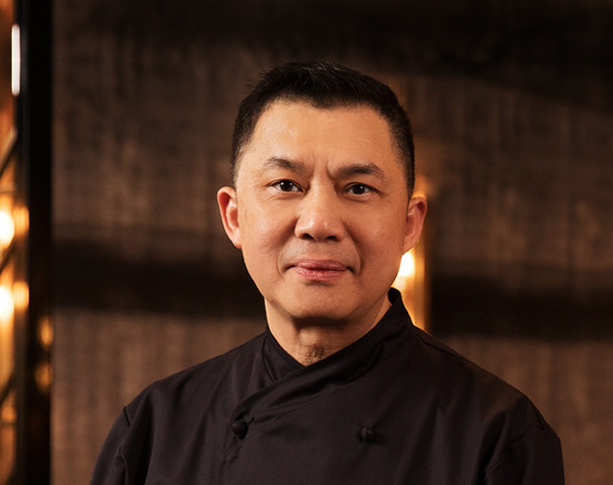 CHEF MATT HURLEY
Chef Matt Hurley, Executive Chef of CUT by Wolfgang Puck, is a Boston native, who would often be found in the family kitchen cooking alongside his mother and grandmother. Intrigued by the foods of his heritage, Matt loved spending his afternoons helping to prepare dinners for their large family. Here he learned the secrets of his family recipes and the true sense of family and the rewards of entertaining through food.
Today, Matt Hurley's distinguished talent, creativity and passion for cooking, serve as the perfect recipe for success in his role as Executive Chef of CUT by Wolfgang Puck, at The Palazzo Las Vegas. With originality and a desire to entertain, Hurley integrates a passion for fine dining with the freshest, all-natural ingredients possible to create seasonal menus that deliver a culinary experience not to be missed.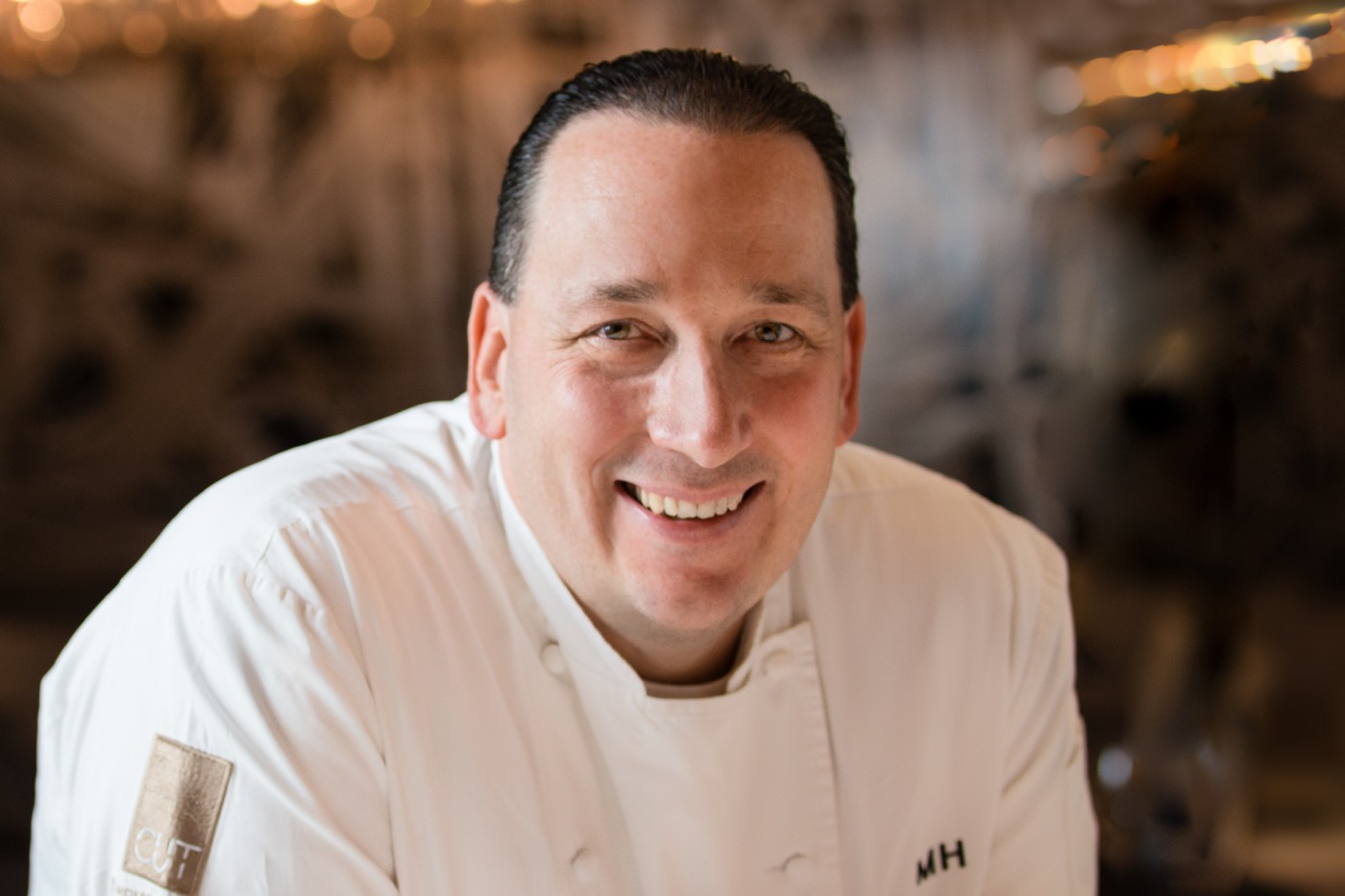 CHEF RAFAEL SALINES CATALA
Chef Rafael Salines Catala was born in Alicante, Spain a beautiful seaside region in Spain facing the Mediterranean Sea and France. A rich soil for fresh ingredients and fresh seafood, it is a match made in heaven. As a child, Rafael discovers his passion for food through his mother and grandmother. Watching every move and ingredient and scent that comes out of his family kitchen. That spark's a love and dedication to become a chef leading him to expand his culinary knowledge by attending two of the best renowned culinary schools in Paris, France "L'enotre "& "Le Cordon Blue".
Rafael quickly put into action his skills by working in Michelin star restaurants in Spain, "El Maestral" 1* star Michelin and "El Girasol" a 2** star Michelin establishment. Rafael came to the U.S looking for new opportunities, and opened Cosmopolitan Casino "Jaleo" By Jose Andres and worked Aria Casino at "Julian Serrano" for 9 yrs. Rafael, now proudly opened his new Spanish Tapas Restaurant right here in fabulous Las Vegas, JamonJamonTapas.com.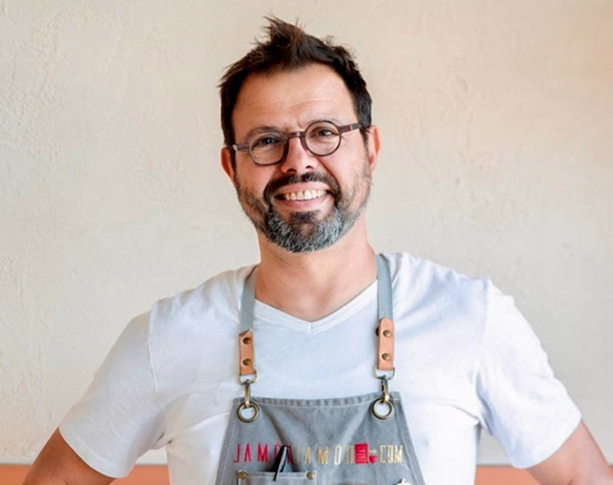 CHEF HEATHER HEATH
Chef Heather Heath info coming soon.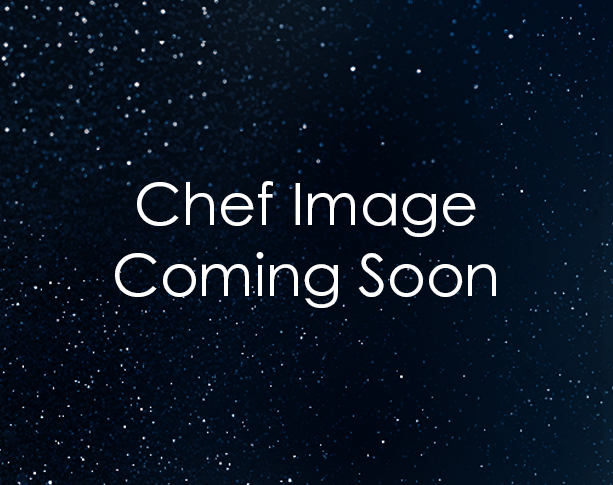 CHEF KRISTOS ANASTOPOULOS
Chef Kristos Anastopoulos, Executive Chef of UMC, is a Chicago native who was raised in the family's fine dining restaurant. This experience instilled him with a dedication to family and service. "Regardless of what happened yesterday, I give my best to the new day." Kristos spent his summers traveling to and competing in rib and BBQ competitions. His formal studies led him through hospitality and food management, along with the culinary arts, where he has honed his fine dining skills.
Kristos has been part of several ground-level projects and Las Vegas events, including the openings of Gordon Ramsay Steak, GR Burger, Jardin at Wynn Las Vegas, Uncork'd by Bon Appétit, and the Epicurean Food & Wine Festival in Reno, Nevada.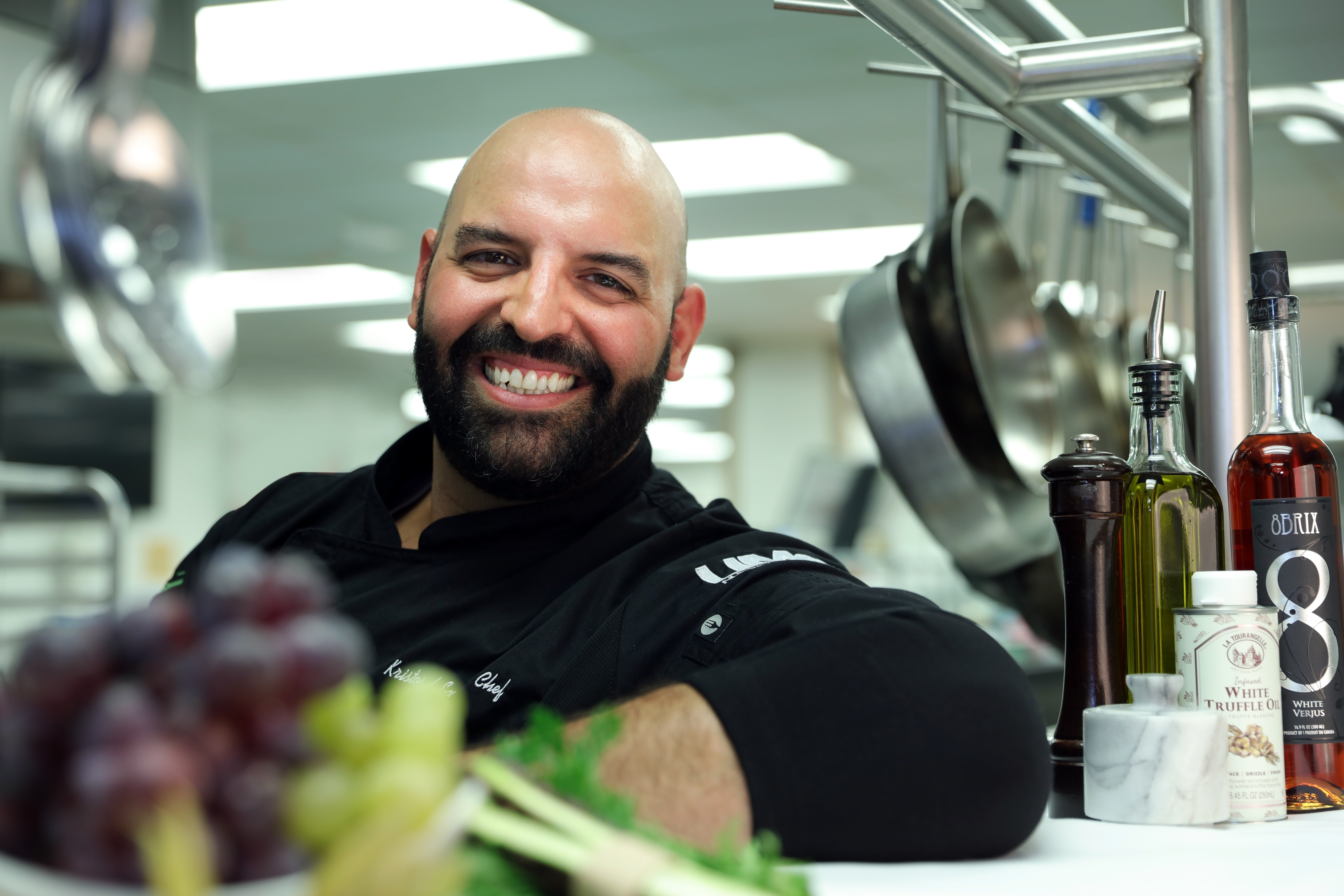 This translation is provided by Google Translate. University Medical Center of Southern Nevada makes no representations or warranties of any kind, whether express or implied, regarding the accuracy of the translation provided above.