KATHARINE MCPHEE
Katharine McPhee, an accomplished actress and singer, first burst onto the scene during a storied run on Season 5 of "American Idol." As a singer, Katharine is renowned for her powerhouse presence and show-stopping performances. A sought-after performer, Katharine has taken the stage for various broadcasts throughout the years, including "Foster and Friends," "Chris Botti In Boston," and headlining her own "SoundStage" special.
In Spring 2018, McPhee made her Broadway debut starring as Jenna in the hit musical "Waitress," featuring music and lyrics by Sara Bareilles. She then moved on to originate the leading role in the West End production of the show in London from February through June 2019. She later returned to star in the show one last time during the final weeks of its original run on Broadway from November 2019 through its closing on January 5, 2020.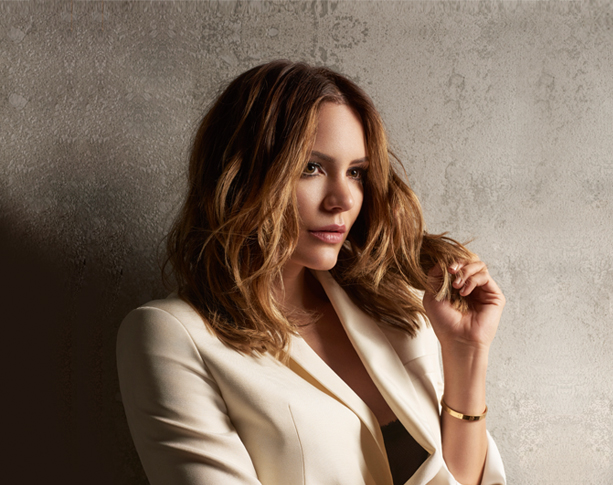 ERICH BERGEN
Actor, Singer, Writer, and Producer, Erich Bergen is best known as Blake Moran on the hit drama Madam Secretary, which ran for 6 seasons on CBS. He is also known for his critically acclaimed portrayal of Bob Gaudio in the film Jersey Boys, reprising his performance from the Las Vegas and National Touring casts of the Tony Award-winning Best Musical. Recently, Erich recurred on the final season of BULL on CBS and starred on Broadway as Dr. Pomatter in the hit musical Waitress.
As a producer, Erich has produced hundreds of productions in person, on television and on the internet including Saturday Night Seder, The Rosie O'Donnell Show Virtual Special, UNICEF Won't Stop on MSNBC, Clive Davis: Most Iconic Performances on Paramount+, the Michael Kors 40th Anniversary Fashion Show, and the Golden Heart Awards for God's Love We Deliver, just to name a few.
Visit Erich on Instagram and Twitter @erichbergen, and if you're really bored, he's currently giving TikTok a try @ebergen.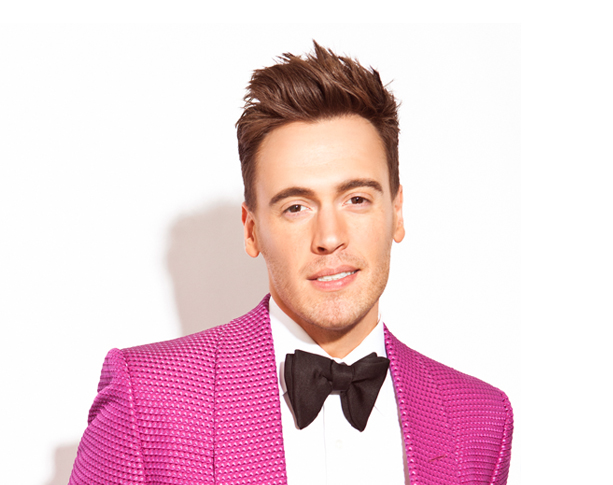 JEFF CIVILLICO
Jeff Civillico recently celebrated a 10-year run on the Las Vegas Strip as a headliner with Caesars Entertainment at the iconic hotel properties The LINQ, The Flamingo, and The Paris. His clean, family-friendly "Comedy in Action" show remains highly acclaimed: voted "Best of Las Vegas" three years in a row by the Las Vegas Review-Journal, named "Entertainer of the Year" by Vegas Inc, and honored by his fans with a 5-star rating on Yelp, Ticketmaster, and Google.
When Jeff is not on stage or on camera, he is working on the continued expansion of his national nonprofit Win-Win Entertainment. Win-Win Entertainment brings smiles to children who need them in hospitals by arranging in-person and virtual visits from performers, athletes, and celebrities.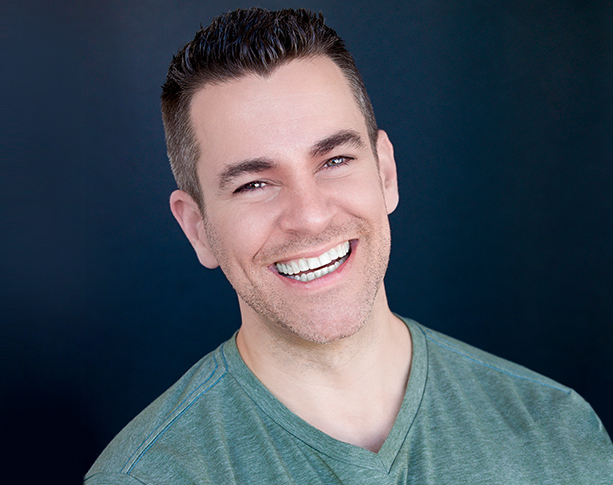 SPIEGELWORLD
With an international cast of comic actors, variety acts, and acrobats, Spiegelworld's "ATOMIC SALOON SHOW" will take audiences to the Wild West as it never was. Ensuring she can oversee the day-to-day wrangling of her band of misfits, Madam Skunkton has enlisted the assistance of Spiegelworld and Britain's leading comedy director Cal McCrystal to create the new show that's envisioned as "Blazing Saddles" meets "America's Got Talent" meets "Westworld."
Spiegelworld began creating its immersive entertainment experiences in New York City in 2006, with a spiegeltent village located on a pier in the shadow of the Brooklyn Bridge. In 2011, Spiegelworld opened its award-winning show "ABSINTHE" at Caesars Palace, which was recently named "the #1 greatest show in Las Vegas history" by Las Vegas Weekly. Spiegelworld has toured its shows to Australia, Japan, Canada, and across the USA. In March 2018, Spiegelworld opened "OPIUM" at The Cosmopolitan of Las Vegas.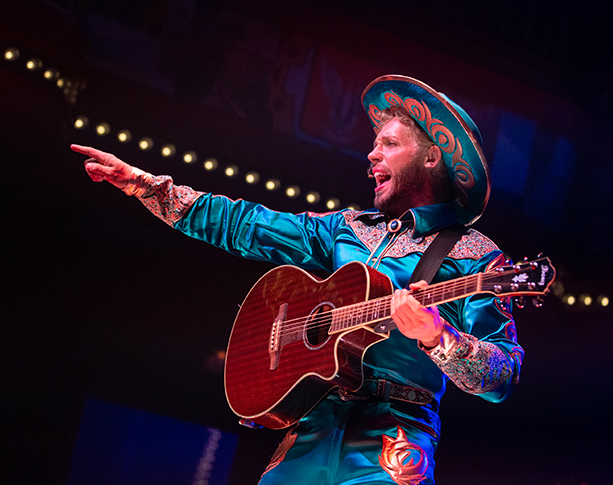 CAM CALLOWAY
Named The "Soul Child" by Coachella Magazine, R&B singer Cam Calloway has a flower child spirit with a voice that is reminiscent of soul legends Maxwell & Al Green. "His voice has never been formally trained, which works to the benefit of his uplifting and heartfelt tunes, all of which radiate with warmth and authenticity." - Afropunk Magazine.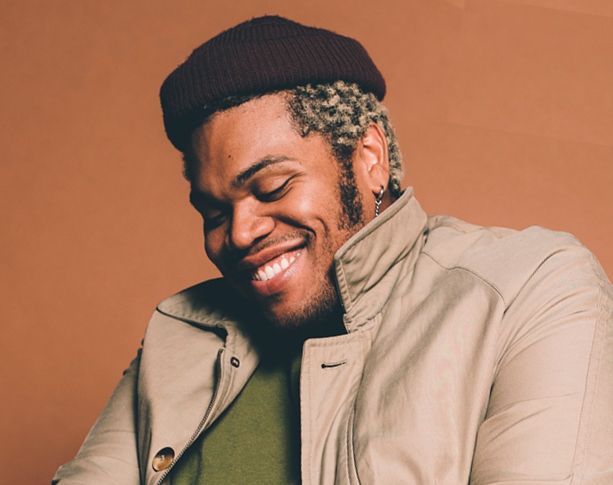 SYNCOPATED LADIES
Founded by Emmy-nominated Choreographer, Chloé Arnold, Syncopated Ladies is the most viewed Female Tap dance band in history. Known for their viral self-produced content, they were recognized by Beyoncé, who not only shared their work saying "They Killed It", she then transformed the homepage of Beyonce.com to feature Syncopated Ladies, and invited them to perform live internationally. Beyoncé's support catapulted them onto a Global platform, and since then, Syncopated Ladies' trajectory has skyrocketed, amassing over 100 million views online and sold-out tour dates across the United States, Canada, and United Arab Emirates.
Appearances include Good Morning America, The Kelly Clarkson Show, So You Think You Can Dance, The Ellen DeGeneres Show, Global Citizen Week, New York Fashion Week, Essence Fest, Imagine Justice (featuring Common, J. Cole, and Andra Day), Glamour Women of the Year Awards, Billie Jean King Leadership Initiative at the US Open, JP Morgan Chase Women on the Move at Radio City Musical Hall, CFDA/Vogue Fashion Fund, Women in the World Summit at Lincoln Center, Democratic National Convention and many more.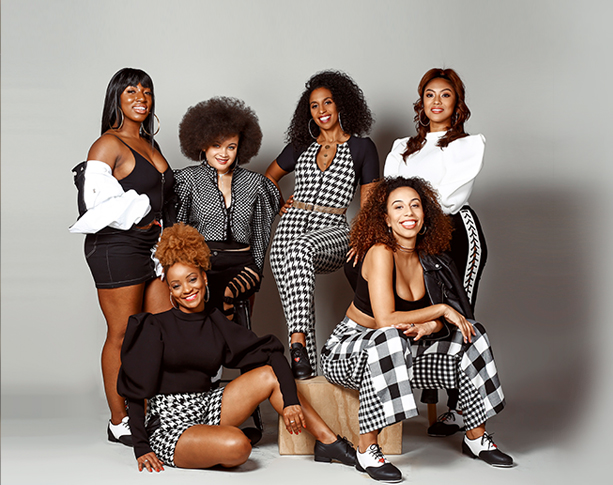 SARAH FULCO
Sarah Fulco is a born and raised Las Vegas native with a passion for singing and helping her local community thrive. Her talents were discovered early on, making her first TV debut at five years old with Las Vegas' late legendary entertainer, Tony Sacca. Throughout the course of her youth, she was involved with many entertainment venues including local commercials, singing as the youngest member in a youth entertainment group called the 'Showbiz Kidz', and being featured in Las Vegas BBC documentary. She knew a performance career was in her future, and after receiving her bachelor's degree from UNLV in music performance, Sarah sought out a career in opera with classical performances around the world, from Austria and Montreal to the beautiful Venetian and Palazzo hotels in Las Vegas.
Although never losing her passion for performing and singing, she gives back to her community in a new way as a successful chiropractic physician in Las Vegas. She is honored and humbled to continue sharing her musical journey with you and the community she loves.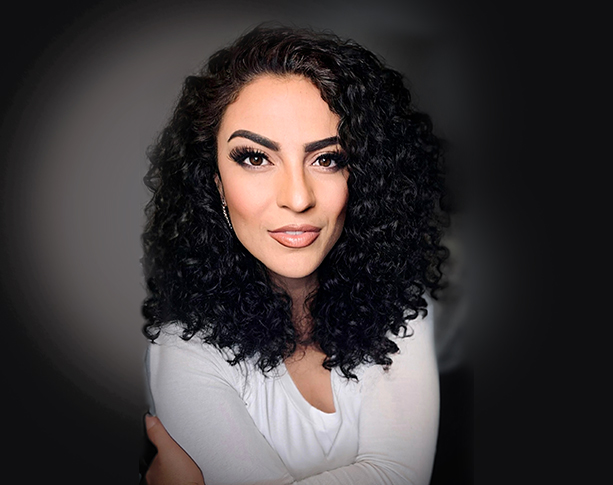 LAS VEGAS ACADEMY YOUTH ORCHESTRA
The Las Vegas Academy of the Arts (LVA) is one of the premier arts magnet schools in the nation and has received national, state, and local accolades, including recognition from the White House and Las Vegas Mayor Carolyn Goodman. LVA has received twelve Grammy Signature School Awards for excellence in music programs and was recognized by the International Network of Performing and Visual Arts Schools as a STAR school.

In 2000, the U.S. Department of Education recognized LVA as a New American High School. In 2002, the U.S. Department of Education honored LVA as a U.S. Blue Ribbon School, making it one out of only 17 high schools in the country to have received both prestigious awards. LVA has been designated a School of Distinction by Magnet Schools of America. In 2013, LVA received the Outstanding Arts School Award from the Arts Schools Network (ASN), the nation's largest professional membership organization of specialized arts schools. Most recently, ASN awarded LVA Exemplary Status 2018-2023 for overall excellence and leadership in arts education. Niche.com awarded LVA an overall A grade.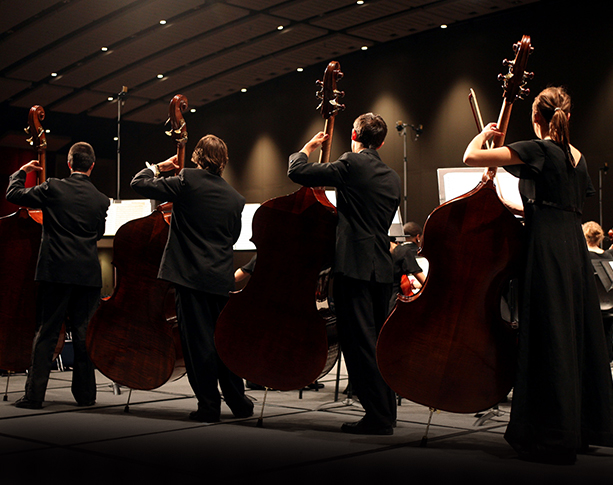 KEITH L. MCLANE
Keith L. McLane, BAS, is one of the country's preeminent fundraising auctioneers, special appeal/fund-a-need experts, and event-based fundraising educators. Since 1995, he has specialized in organizing and conducting charity and fundraising auctions for schools, charitable organizations, and nonprofit groups from Honolulu to New York City. Never the shy one, Keith has become well-known for his fun and entertaining auctioneering style that frequently takes him out from behind the podium and deep into the audience!
Keith holds an MBA from The UCLA Anderson School of Management and is a graduate of the world-famous Missouri Auction School, which Newsweek magazine dubs "The Harvard of Auctioneering." He is also one of only a small number of auctioneers in the country--and only 20 auctioneers in California--to have achieved the National Auctioneers Association's prestigious Benefit Auction Specialist (BAS) designation.

This translation is provided by Google Translate. University Medical Center of Southern Nevada makes no representations or warranties of any kind, whether express or implied, regarding the accuracy of the translation provided above.